At that time of the year again. We know some people shop Christmas year-round, but if you haven't finished making a list and checking it twice, shop local for the holidays with these entertainers, retailers, and chefs.
Baton Rouge Juicer7276 Highland Rd
Although the name is Baton Rouge Succulents, the company also offers air plants, houseplants, flower arrangements, and more in-store and online. If you want to give the gift that keeps on giving, they also have a $20 monthly Plant Club subscription box mailed to your door.
Hours of Operation: 10am-5pm Tuesday-Saturday and 10am-3pm Sunday
Info: Call (225) 726-7676, email [email protected], or visit brsucculentco.com.
Alien Prints + Design
From prints to greeting cards to posters, Aline Moreaux's love of Louisiana shows through in her work. Moreaux works with traditional and digital media, both of which can be found on her website.
Info: Email [email protected] or visit alinemoreaux.com.
LSU Museum of Art at Shaw Center for the Arts100 Lafayette Street
At the LSU Museum Store, you'll find a variety of works highlighting local artists from the area, including ceramics, paintings, jewelry, and other gifts. Making a purchase in the museum shop helps support and sustain the museum.
Opening hours: 10am-8pm Tuesday-Friday, 10am-5pm Saturday and 1pm-5pm Sunday. Monday closed.
Info: Call (225) 389-7210, email [email protected], or visit lsumoa.org/store.
Buzbee, 18523 Perkins Road, Prairieville
Buzbe tackle boxes are modular, customizable, and durable. The individual inner boxes come in a variety of sizes, so you can choose what works best for you. The tackle box includes a grid system, which allows for customizable interior layout. The boxes can be purchased online, along with bar covers and accessories, or from various retailers including Bowie Outfitters, 8630 Perkins Road, and Superior Bait and Tackle, 5760 Siegen Lane.
Info: Email [email protected] or visit buzbe.com.
Flynn Candy Company
Flynn's Candy Company sells MamaRoos, which are crunchy pecan candies in white or dark chocolate. Founder Ruth Flynn produces a small batch of the candy in Baton Rouge and sells it to grocery stores across the state.
You can shop in stores or place a custom order online.
Info: Call (903) 539-8550, email [email protected], or visit flynnscandycompany.com.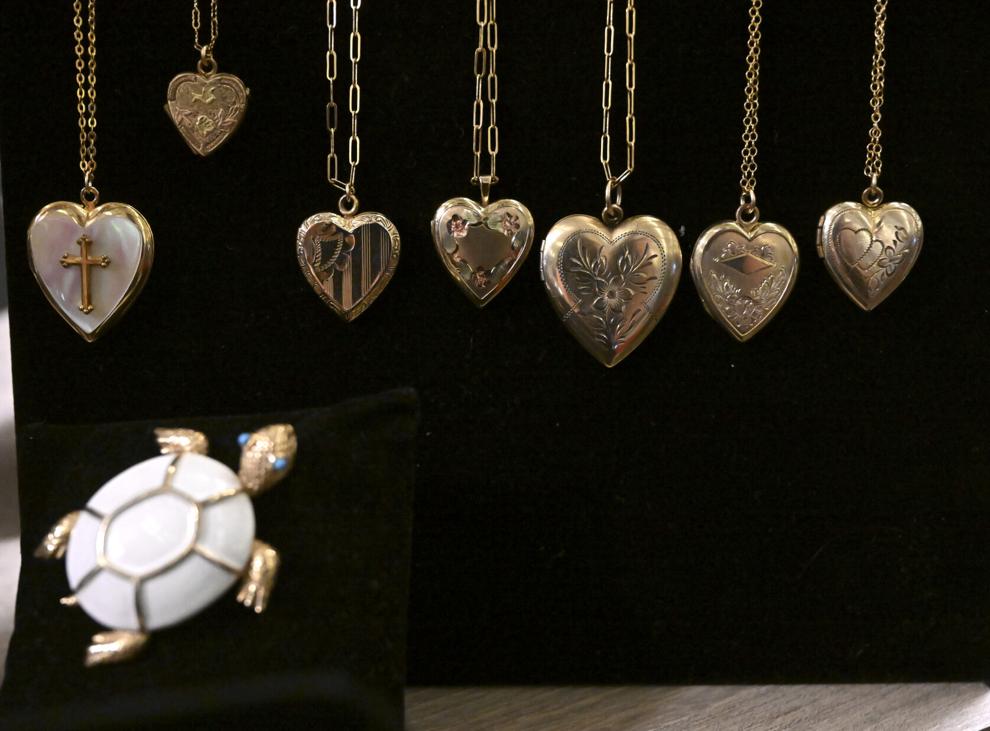 The legacy faded2242 Hillsdale Drive
Driven by her love and appreciation for pieces from the past, Sharelle Kennedy began disappearing vintage and heirloom jewelry. Kennedy gets the pieces from markets far and wide, every piece is original and professionally cleaned. Shop online or at her upcoming show, Christmas at Coteau, Thursday through Saturday, December 1-3.
Info: Call (225) 921-6725, email [email protected], or visit vanishingheirlooms.com.
Harper's hardware16645 Highland Rd
Harper's Haberdashery specializes in custom-made clothing and manufactures more than 800 custom shirts annually. They offer sports suits and coats in hundreds of fabrics. The haberdashery is one of the only authorized Lucchese Classic dealers in the state, offering fully customizable shoes in any combination of toe, heel, and leather.
Opening hours: 10am-4pm Monday and Saturday, 10am-6pm Tuesday-Friday. Sunday closed.
Info: Call (225) 752-0062, email [email protected], or visit their Facebook page.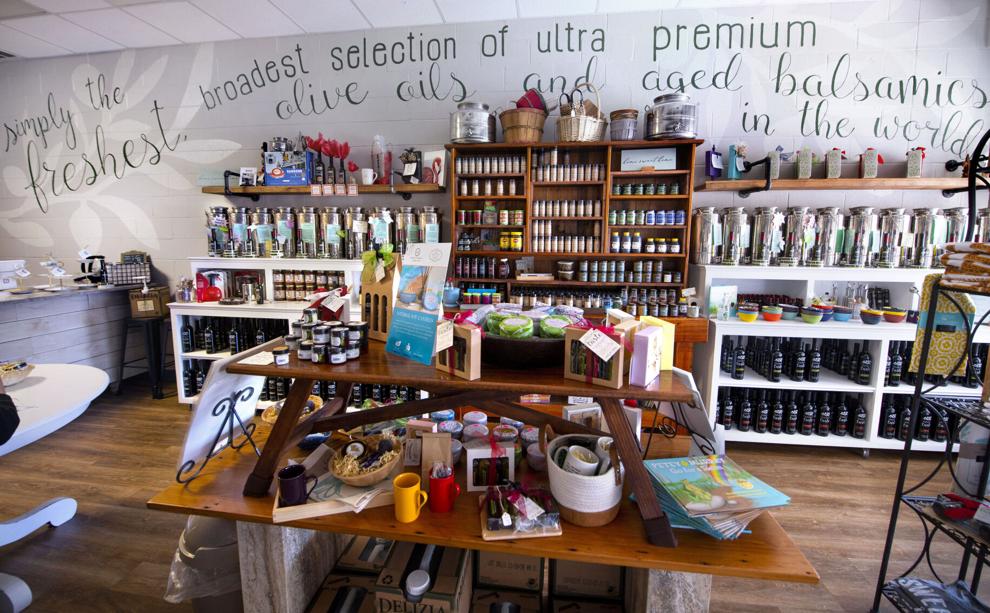 Season to taste7635 Jefferson Highway
This tasting room in Bocage Village offers premium olive oils, aged balsamic vinegars, olives, spices and seasonings, soup sets, honey and coffee. You can shop in the store or online.
Opening hours: 10 am to 5 pm from Tuesday to Saturday. Closed Sunday and Monday.
Info: Call (225) 384-6595, email [email protected], or visit seasontotastebr.com.
Museum shop at the Hilliard Museum of Art710 E. St. Mary Blvd., Lafayette
The museum store features consignment pieces from local artists around the state, as well as stationery, jewelry, home décor, toys, and art activity kits. Plus, museum members receive 10% off all regularly priced items each day.
Hours of Operation: 9am-5pm Tuesday, Thursday, and Friday, 9am-8pm Wednesday, and 10am-5pm Saturday. Closed Sunday and Monday.
Info: Call (337) 482-2278 or visit hilliardmuseum.org.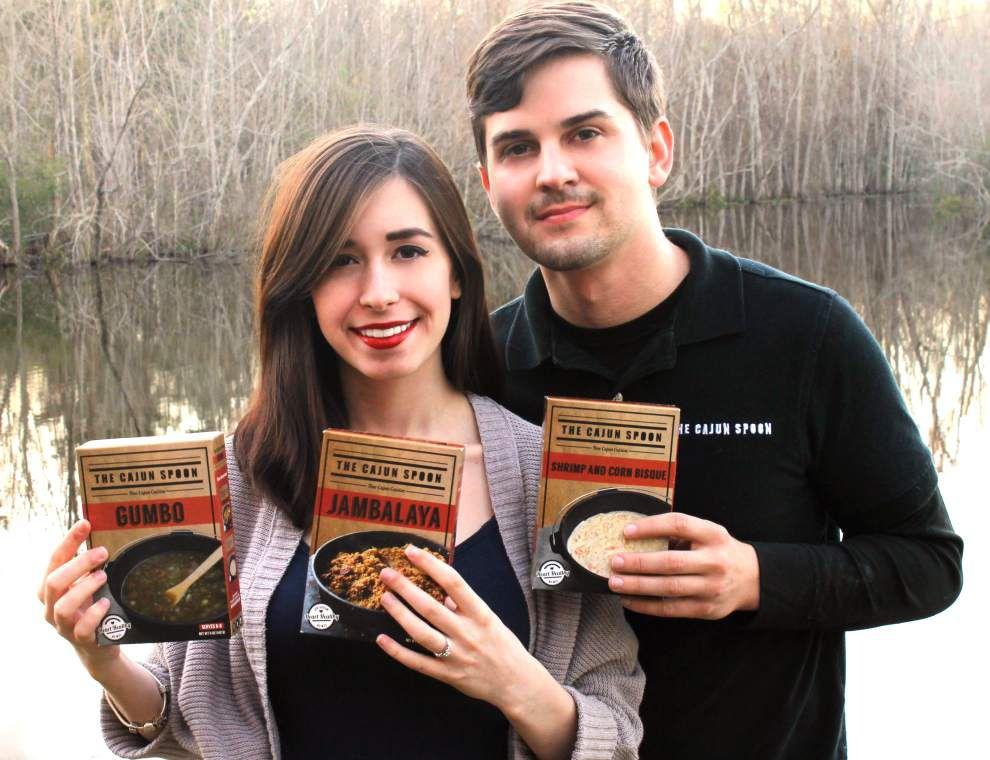 Cajun spoon
Husband and wife team Ryan and Kristen Grizzi started The Cajun Spoon to make products that tasted and felt right at home. They offer Cajun Box dinner mixes, desserts, and seasoning products, including shrimp and corn, brown gravy, fruit cobbler, jambalaya, chicken and dumplings, okra and shrimp and grits on the website.
Info: Call (225) 267-7231, email [email protected], or visit thecajunspoon.com.
Brass from about 1857327 North Blvd.
Brass, which represents the Baton Rouge Area Souvenir Shop, sells handcrafted items from local artists. From magnets and postcards to candles, T-shirts, and home décor, Copper offers something for everyone—even if you're not a tourist.
Opening hours: 8am-6pm Tuesday to Friday, 10am-6pm Saturday and 11am-5pm Sunday.
Info: Call (225) 270-8174 or visit brassbr.com.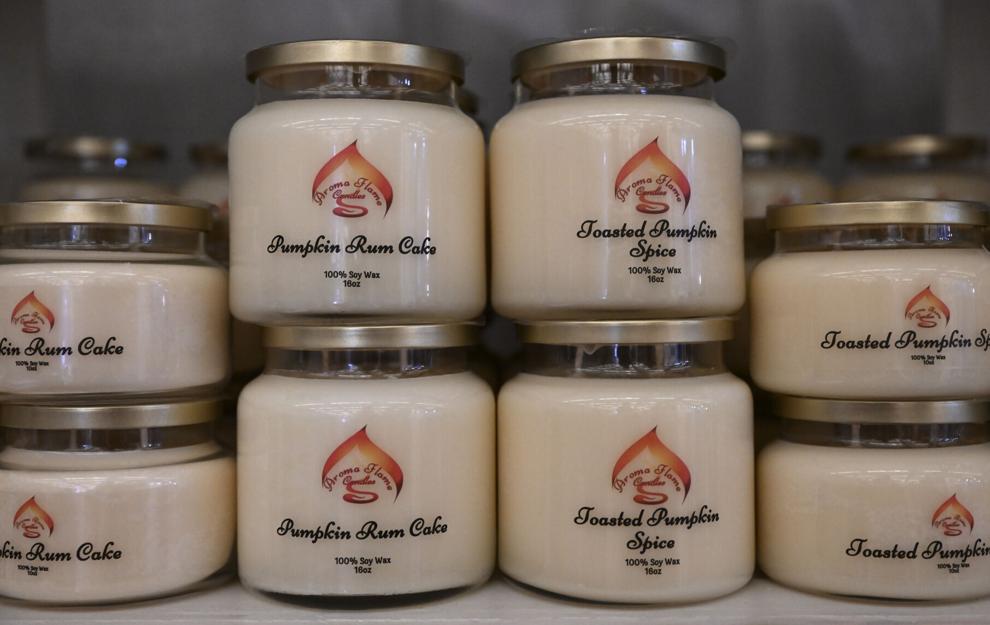 Aroma Flame Candles10082 Big Bend Ave.
Aroma Flame candles are made with 100% soy wax and essential oils, making them natural, non-toxic and safe for pets. The products are mixed, poured and packaged by hand. They offer scents like Louisiana Magnolia, King Cake, Opulence Oak, and Mistletoe Bliss. You can purchase the items online or at several retailers, including Calvin's Bocage Market, 7675 Jefferson Highway, and Alexander's Highland Market, 18111 Highland Market Drive.
Info: Call (225) 960-2219, email [email protected], or visit aromaflamecandles.com.
Janbier family seasoning760 St. PhilipSt.
Jeanpierre Family Spices offers a season of Jeanpierre's Special Blend – all in three sizes: 4 ounces (without salt), 16 ounces and 8 ounces. The mix is ​​available for purchase online or at multiple grocery stores throughout the area, including High Napoor Supermarket, 7201 Winburn Ave, and Oak Point Fresh Market, 14485 Greenwell Springs Rd.
Info: Call (225) 485 1777, email [email protected], or visit jeanpierrespices.com.
Davey Treasures
Davey's Treasures is focused on providing high quality salsas made in Louisiana with a cherished family recipe for customers to enjoy. The business was formed to support Davey Woolridge, 34, with special needs. The sauce is offered in two flavours, mild and spicy, and can be purchased online or at multiple stores in the area. Some of the retailers include Bet-R, 2812 Kalurah St.; Red Stick Spice Company, 660 Jefferson Highway; and Fresh Pickin' Market, 10375 Coursey Blvd.
Info: Call (225) 769-4259, email [email protected], or visit daveystreasures.com.
Elizabethan Gallery680 Jefferson Highway
The Elizabethan Gallery is a full-service art gallery and custom frame shop with a mission to carry local, indigenous art. The framing of a single day, particularly during the Christmas season, marked the exhibition for many years. Local artists on show include Cathy Daigle, Keith "Cartoon Man" Douglas, Diego Largia, and Andrea Phillips.
Hours of Operation: 10:30 AM to 5:30 PM Monday to Friday, 10:30 AM to 4 PM Saturday. Sunday closed.
Info: Call (225) 924-6437 or visit elizabethangallery.com.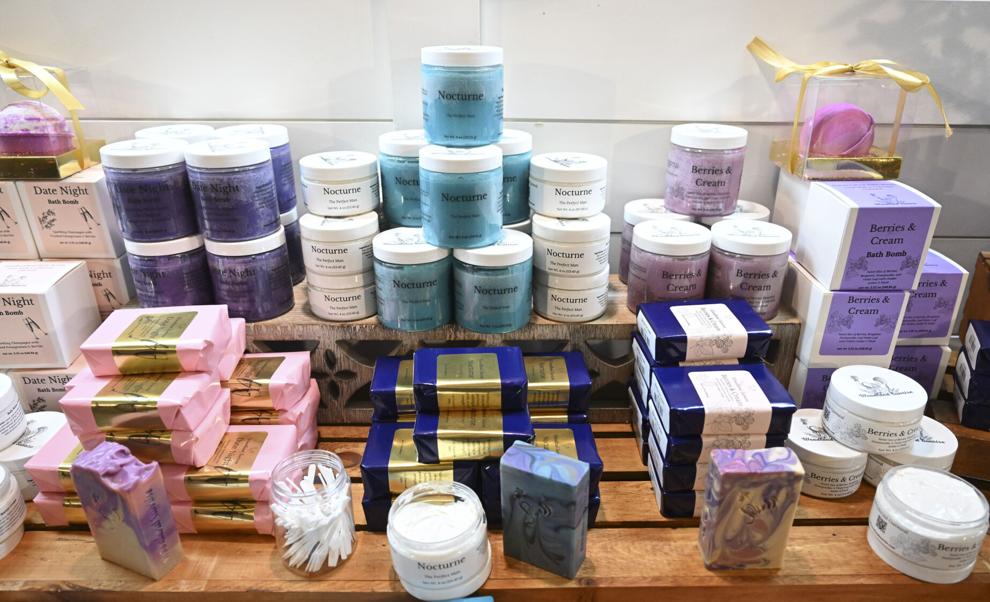 Sunrise in the forest
Woodland Sunrise is a family business in Edgerly (west of Lake Charles) that specializes in vegan goat milk soaps, hand soaps, bath bombs and natural skin care. Their products are handmade in small batches with ingredients like olive oil, avocado, cocoa, shea butter, goat milk, colloidal oatmeal, pure essential oils, herbs, and clays.
Info: Call (337) 884-4486, email [email protected], or visit woodlandsunrise.com.
local supply1509 Government Street
Located in the Mid City Power Depot, Local Supply is home to more than 75 Louisiana companies, including Sweet Baton Rouge, Hannah Gumbo, Abba + Nim Jewelry, and Amanda Proctor Ceramics. Their products range from magazines and greeting cards to tea towels, jams, baby bibs and stuffed animals.
Opening hours: 10 am to 6 pm from Tuesday to Saturday. Closed Sunday and Monday.
Info: Call (225) 256-8384 or visit localsupplybr.com.
"Brown Pelican" by Rien Vertel
Rien Fertel's book tells the story of humanity's complex relationship with brown pelicans over the years. Conservation efforts have rescued the bird again, but it is once again under threat, especially along the Louisiana coast, due to land loss and rising seas. As part of LSU Press' Louisiana True series, Fertel brings together history and first-person narrative to reconstruct what we think we know about the state bird.
Info: Call (225) 578-6294 or visit lsupress.org.