Reed Teleston, MBA '15, calls himself a bit of a "daring done."
An endurance athlete – ultramarathon, ironman, mountaineering, open water swimming, competitive ladder climbing – Teleston introduced the logo of the industrial services company he acquired in 2019, inspired by an employee who stayed behind and went so far as to get the job done.
In May, Wisconsin-based Tileston Giddings Hawkins sold to Texas-based Liquid Environmental Solutions (LES), a national non-hazardous effluent recycling company. Giddings Hawkins, founded in 1987, will continue to operate under its name as LES expands its scope of service in southeastern Wisconsin.
The sale marked the first exit for the self-funded researcher from Chicago Booth, where Tileston remains active in Booth's growing entrepreneurial through acquisition (ETA) community.
Teleston said the sale was a painstaking process. Although, as the sole proprietor, he had no one to answer for but himself, his dozens of employees were at the top of his mind as he wrestled with how to organize the deal.
Teleston recounted his journey related to the ETA in this question and answer, which has been edited for length and clarity.
How did I become interested in an ETA, specifically in doing a self-funded research?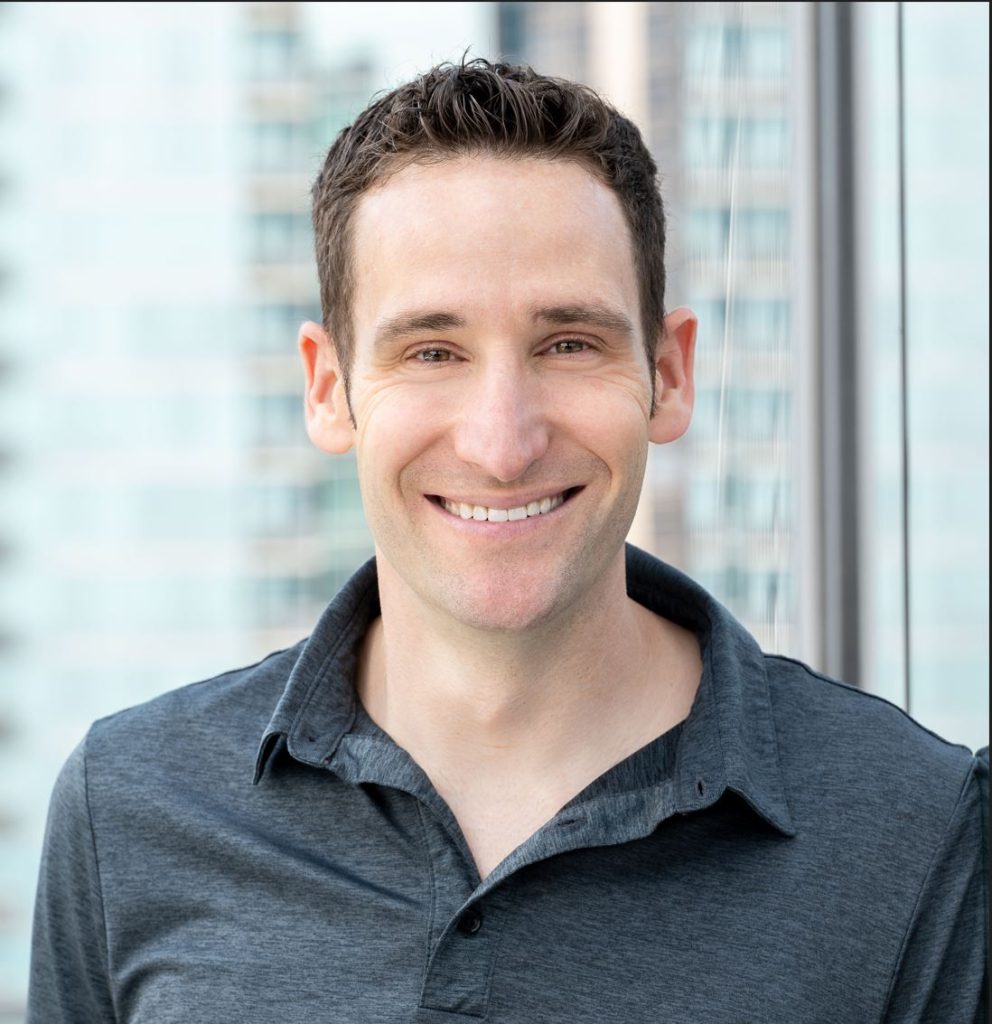 After graduating from the University of California, Berkeley, I worked in finance for a year in San Francisco. I was a knight in spreadsheets. But I'm a down to earth, kind of "persevere" guy. I started looking at franchise options and became the owner of three Anytime Fitness clubs.
I was doing quite well financially, and after a few years I decided I wanted to travel and meet new people. I applied to business schools, got into Booth, and sold all but one of the clubs. But my DNA was still an owner/operator. So after I graduated from Booth, I looked for a job to buy. I wanted to be a small business owner, not just a CEO, and I was able to do a self-funded research thanks to the successful Anytime Fitness franchise.
How did you end up buying a company that specializes in industrial services, such as cleaning grease traps and fishing ponds?
I spent 80% of my time researching fitness businesses or franchisees, because that's where my experience was. I spent 20% looking at other trades. I was looking for a Wisconsin brokerage deal, and while on a trip to Chicago for a wedding, I decided to meet the employer of this barbecue place, Double B's, in Wisconsin.
During the hour-long conversation, it made sense to me why the business was doing so well, and it made sense to me what the owner's day-to-day activities were. He had the right DNA from an ETA perspective, with repeat revenue, long-term customers, a fragmented customer base, mission critical work, and a strong management team. You have built a relationship with the owner and broker. The owner was a big hunter – I'm not – so I sent him some elk jerky among other hunting-themed gifts. I was able to organize a deal that put me ahead of buyers with more financial resources and the deal was done. Use a portion of the proceeds from the sale to fund some epic hunting expeditions.
You choose to be practical at work, and do a lot of the dirty work on your own. Why was that important?
The gold in a company like Giddings Hawkins is getting on the field and getting your hands dirty as a player coach. To gain credibility with the blue collar workforce, I decided to get a CDL (Commercial Driver's License). Both my parents are endurance athletes, my DNA is an endurance athlete, my handyman skills were 2 out of 10 when I got the job so I guess I'll become a truck driver anytime is a change of role for me. But if there's one thing I really miss at work, it's getting out and driving big trucks.
Good team members respect my involvement, but a good team member doesn't want you to do their work for them. It was really effective for team members who might make excuses about why they couldn't do this or that, and use some technical terms. Knowing how to do what they do is the most effective way to contact BS. Help us improve culture and performance.
How was it sold to LES?
2021 was a good year for business, meeting the financial goals you set when you acquired it. So in early 2022 I started analyzing exit options. I've always thought employee ownership is a noble goal, so I worked through a lot of red tape with an SBA lender to get approval for my SBA 7a ESOP (Employee Stock Ownership Plan) deal. Both the SBA and ESOP deals are tough on an individual level, and combining the two was heavy duty.
I tracked this down by reaching out to three brokers to get valuable opinions on what they thought the company could sell. Then I reached out to a strategic acquirer I knew in the space and she suggested a 50% premium on the highest median value. Through this, I can pay team members a meaningful retention bonus. before the buyer's proposal.
It was a hard decision that boiled down to: What is most valuable to team members? Is it employee ownership, which gives them equal employment but comes with compliance costs and strategic constraints? Or is it cold, hard cash in the form of retention bonuses, coupled with the fact that the strategic acquirer offered better advantages than an ESOP-owned company? While in my heart I wanted to go down the ESOP and employee ownership path, when I was really digging in, with the help of my Personal Advisor Board and Small Business Support Network, and starting to do this calculation, a strategic buyer made more sense. The common theme of the comments was, ESOP is what you want to do, but it's not the best for others. There was a lot of personal growth that resulted from this decision.
What's next for you?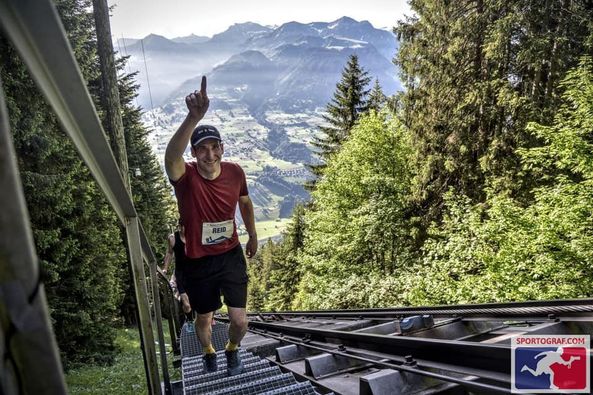 I want to explore the scientific side of ETA, so I get more involved in the Booth ETA community to help potential operators get hands-on experience. The work that has been put into building this community over the past eight years has made it a great resource, among the faculty at Booth, the Polsky Center, operators in the field, those who have walked out, and researchers who have not successfully acquired the wrong company.
I also settled my competitive ladder. On June 11, less than two weeks after I sold my Gidding Hawkins, I took part in the world's highest stair endurance race, the Niesen Treppenlauf in Switzerland. It is a maintenance staircase of a funicular with 11,674 stairs; 7x in the Empire State Building. It took me an hour and 45 minutes. Reserve keywords to talk about taking the stairs.
What would you say are the three takeaways from your round trip?
If you're not all there is, you're on the way.
Surround yourself with the right people throughout your journey for the estimated time of arrival.
Create a contingency plan for failure and remember that failure is just a building block for future success.
---
Article by Alexia Eligalde-Ruiz, associate director of media relations and external communications at the Polsky Center. Alexia, a longtime journalist, was recently a business reporter for the Chicago Tribune. Access Alexia via E-mail Or on Twitter @alexiaer.