I've been playing with a lot of new (or new to me) little chassis lately, and if there's one thing that really helps when building into a PC case, it's good cable management. Fortunately, the best mini-ITX PC cases have cable routing as part of the design, and unfortunately some don't.
This doesn't really help me. Because I'm really, really bad at cable management.
I will defend myself half-heartedly by saying that I spend a lot of time building, modifying, and rebuilding different machines that are never really finished. I'm always pulling parts and jamming new ones in my myriad different systems, so tying cables to stray wires only to loosen them again seems rather useless.
But mostly because I'm lazy and shutting the door shut in a mess of cables, away from prying eyes is my preferred construction method.
Which is why I really love compartmental computer cases. You can place the high-gloss components, such as the graphics card, motherboard, etc., under one-sided tempered glass, while the PSU and its Cthulu-like claws are hidden away in an enclosed part of the chassis.
However, without good cable routing, I created a monster in the G.Skill Z5i. It's gruesome, and no amount of coloring on that swinging sideboard can really hide my shyness.
But, do you know what? I'm not ashamed, because I really don't care and neither should you.
I know some people are very sensitive when it comes to cable management – a quick trip through the ubiquitous PC build photos on reddit shows that this is true. These folks will tell you that it helps with good airflow, but honestly not as much as you or your really expensive appliances will notice.
It's a purely aesthetic choice in fact, and there are much better ways to spend your time than tying up cables with a bundle of wires. Especially if, in a few months, you'll have to cut those links anyway to install something else anyway.
But how do people feel about it? Do you care and take pride in attaching these suckers, do you allow your computer wires to roam freely around your case? Or did you leave everything to your system builder and never go near the internals of your computer for fear of disturbing the zen-like state it was shipped in?
Share your pride or shame with me. Let this be a place to heal.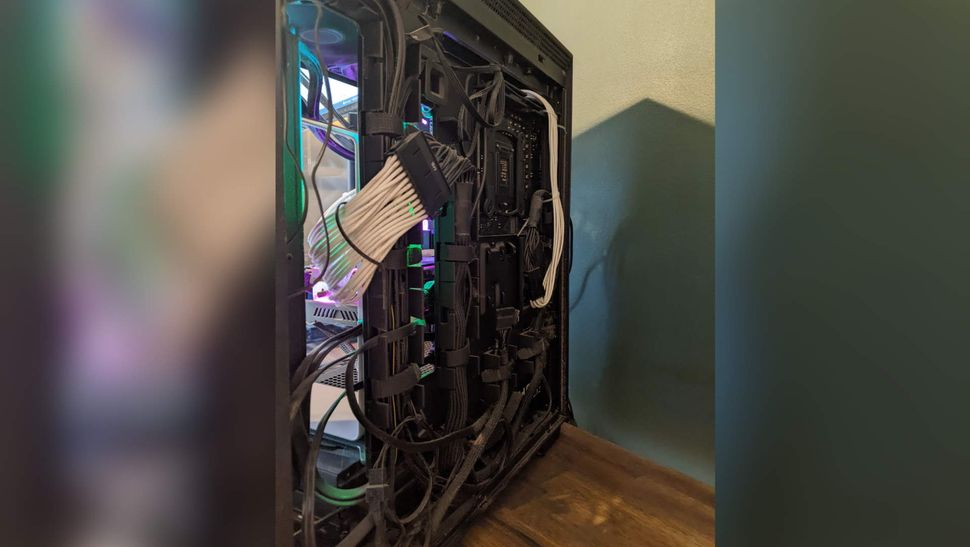 Lauren Morton, Associate Editor: In fact, my cable management kind of looks like – oh, I meant that the other side from the motherboard. I'm also taking the "push it under the bed" approach to the back side of my case, although now I take great pride in cleaning the cables in the front of my tower and on my desktop.
I built this myself, so I assumed it would be a rat's nest there, closed in a day and not touched again since. To my surprise, it looks like I've already tried using the cable routing ducts and strips the NZXT H710 was pre-installed with. It's not accurate anywhere, but it's better than I expected from myself.
Picture 1 of 2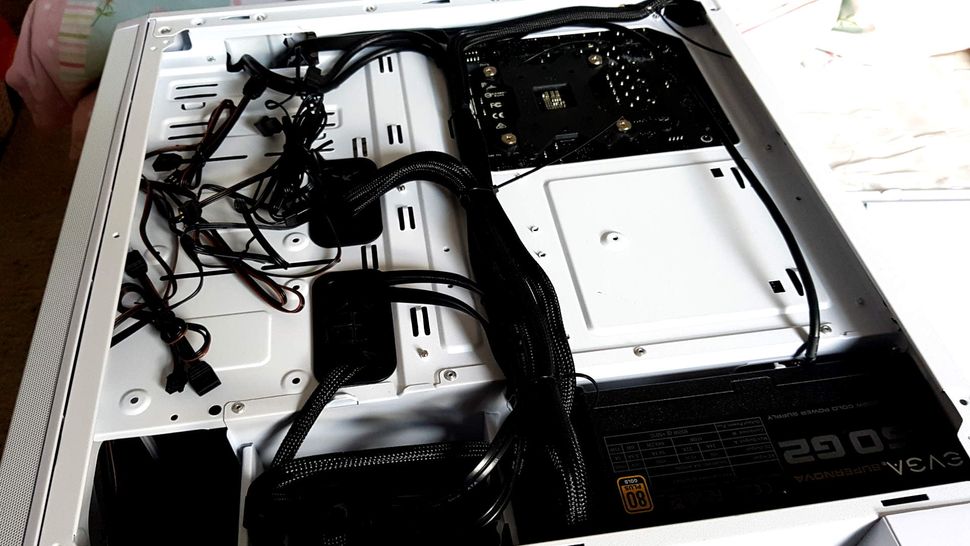 Picture 2 of 2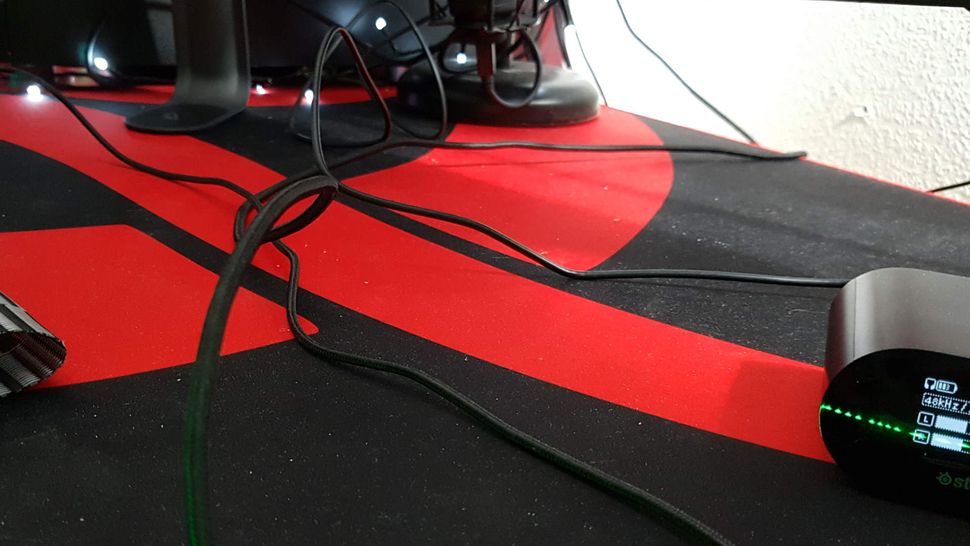 Katie Wickens, hardware writer: I give myself very good advice, but I rarely follow it. Cable management is one of the pets' frustrations, and the satisfaction of getting it right is unfathomable. I sit here occasionally watching my partner's horrible cable management despite the cable arrangement I got for Christmas. He even stores stuff inside his computer, which… I mean, it's a little weird, isn't it? Like banknotes and stuff.
I'm still here, desk full of wires, fan cables in my machine wriggling like crazy. At least I'm self-aware. I only need to spend five minutes away from Cities: Skylines to actually fix it. I won't hold my breath.
Picture 1 of 2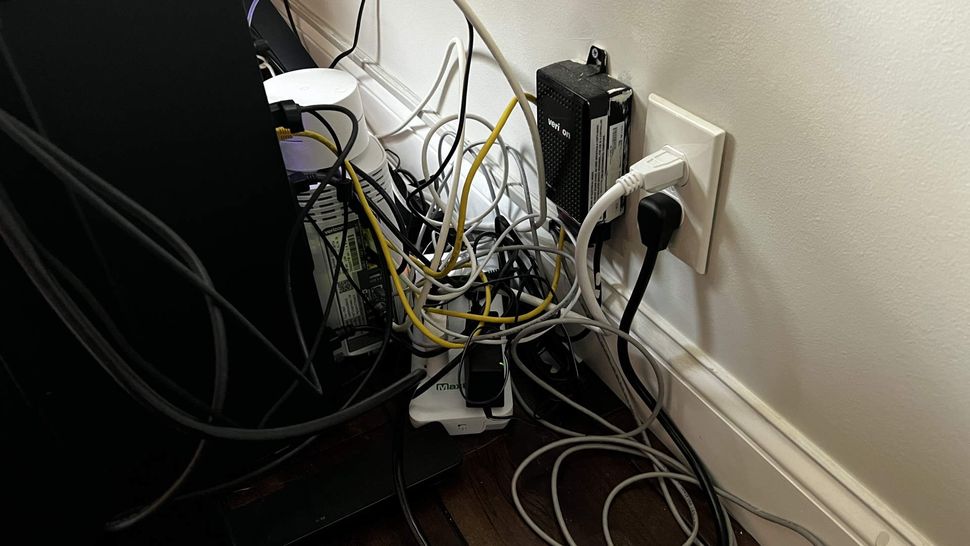 Picture 2 of 2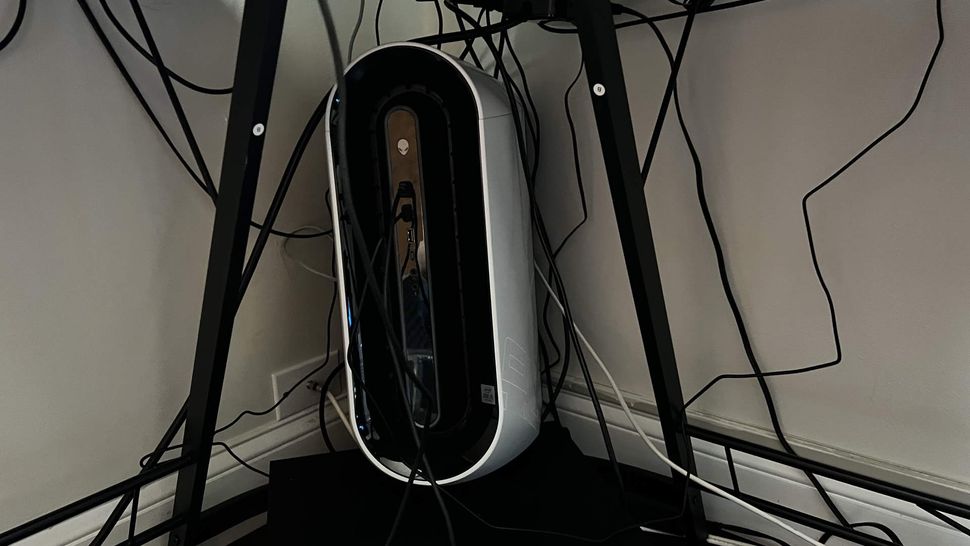 Jorge Jimenez, hardware writer: At least twice a year, I take a full afternoon off to focus strictly on cable management. I order my own set of cable sleeves, zippers, and cable systems in mini bundles of efficiency.
In the fall we moved into a new house and then I went on paternity leave and now my cable management philosophy is: "Don't look at it and it won't hurt you, Jorge."
I have two different desks with computers for work and play, and the cable case for both is a knotty mess of pure sadness and clutter. I'm sure I'll one day take five hours when I'm not chasing a kid or fixing leaky faucets to tackle this tangled horror. But honestly, who's looking under the desk anyway?
Picture 1 of 3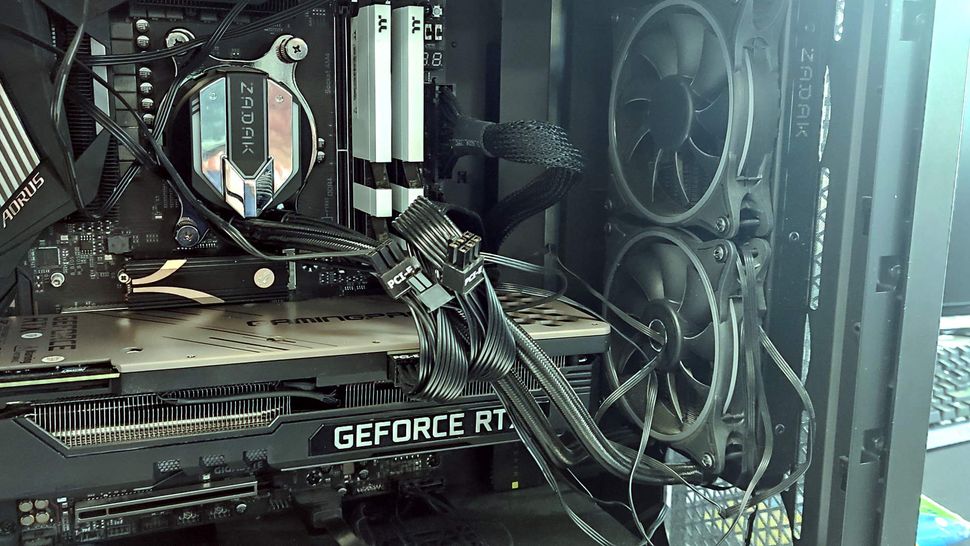 Picture 2 of 3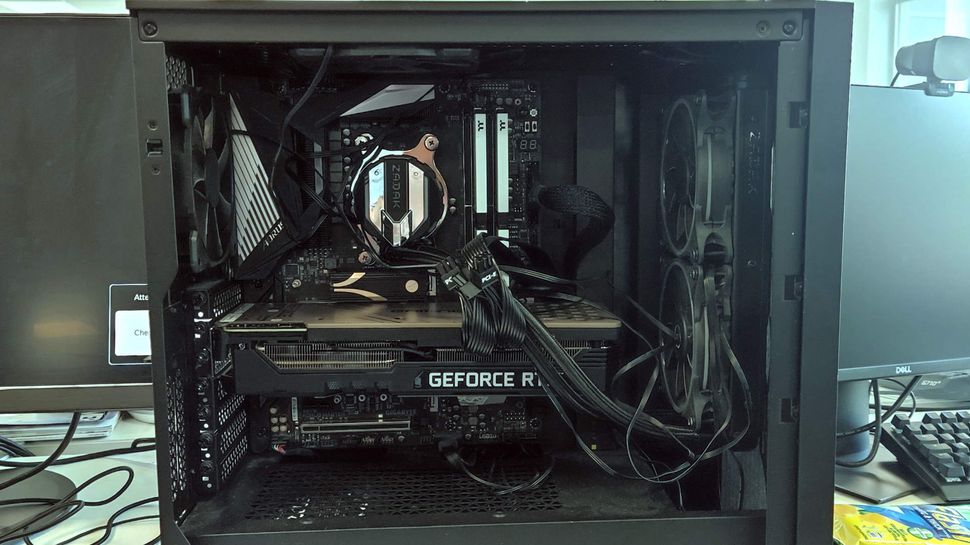 Picture 3 of 3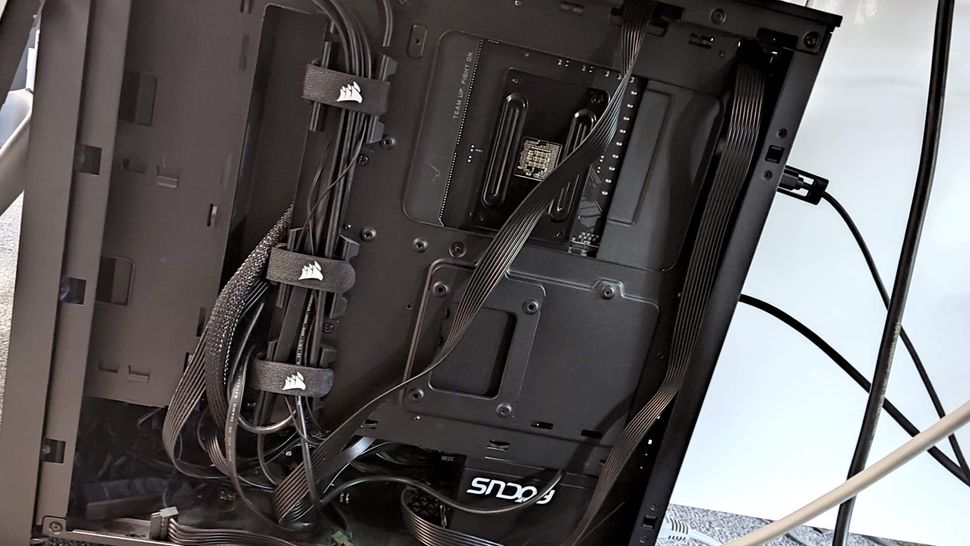 Alan Dexter, Senior Hardware Editor: People get overly excited about cable management. They want to look at the side window of their computer to see the system. not me. As long as nothing in my device is getting too hot, I don't have to worry about that. The fact that my device is under the desk may be part of this, of course, if it's on the table, I might be a little finicky. But it isn't, so I don't even think about it. As it is, there are fan cables dangling all over the place, and while they bounce off the fan blades every now and then, they generally perform well, emitting a quiet buzz.
I'm a fan of the cable routing around the back, to be honest. Somehow I did. But this may be due to the issue not being cropped again if left to their own devices.
Picture 1 of 2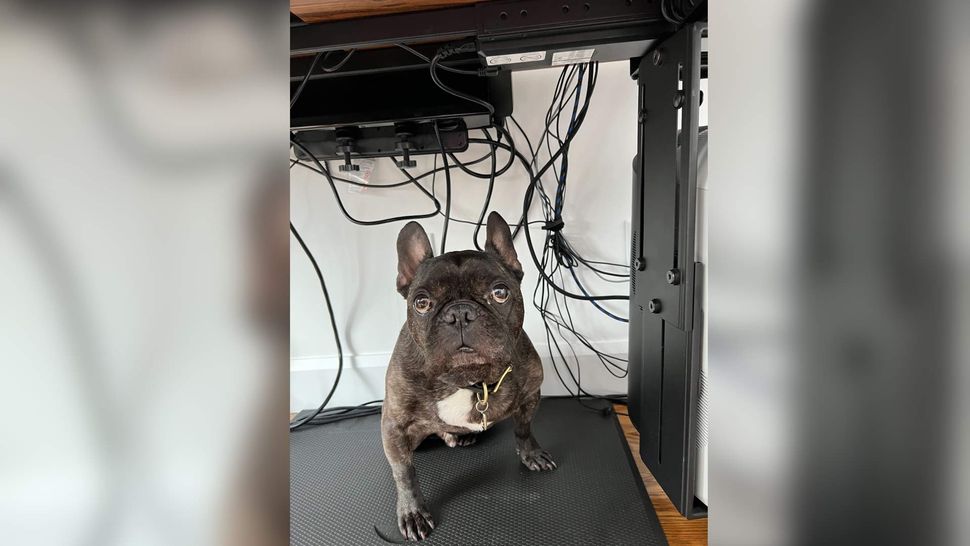 Picture 2 of 2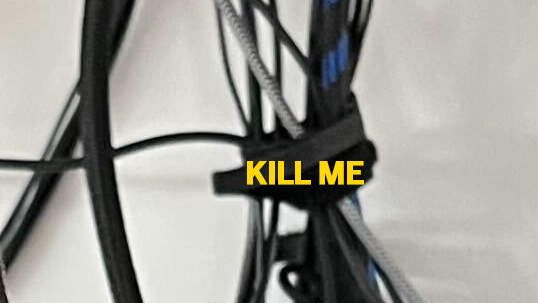 Tim Clark, Brand Manager: Tim is too busy writing this entry. In fact, he's too busy to do any form of cable arrangement, so he simply outsourced this guy. However, he does want us to note that the desperate single cable tie is working pretty hard down there.
Picture 1 of 2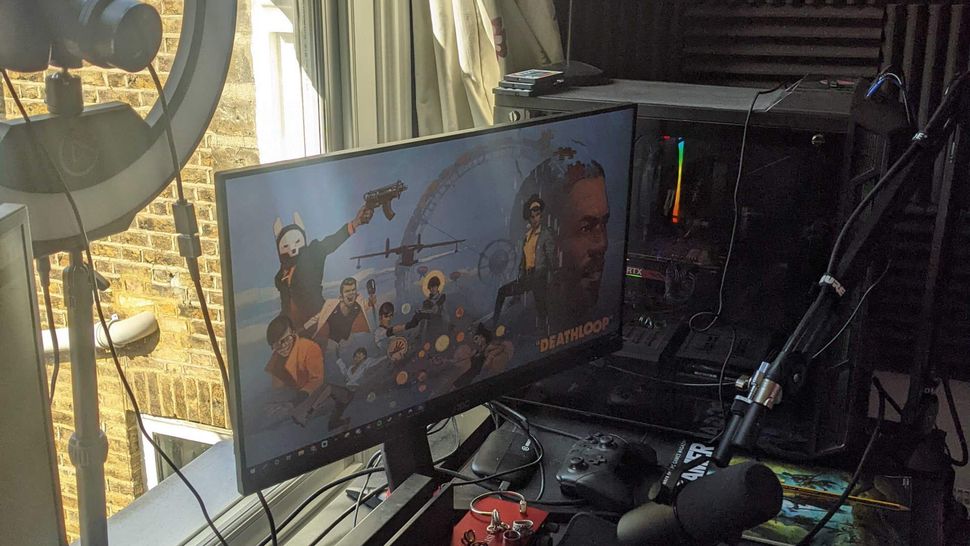 Picture 2 of 2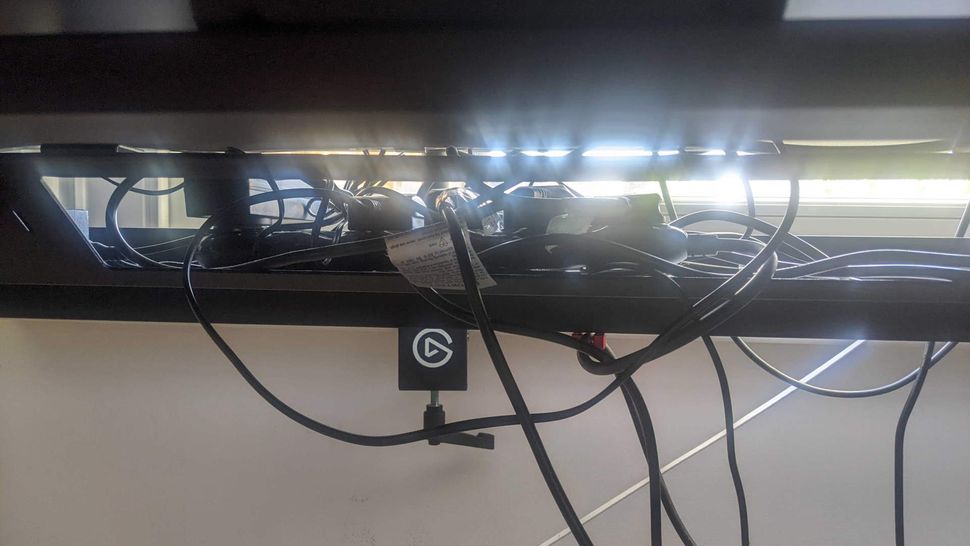 Imogen Mellor, Product Features: I streamer okay. When I only had a monitor and a computer, my cable laying was pretty neat. But over time, I just collected an invalid amount of shit. Microphone, Audio Interface, Switch, PS5, Capture Card, Stream Deck, Cameras – you get it. It's a lot.
And while the top of my desk is a little messy, the underside of my secret lab desk is horrible. She had a neat little cubbyhole to hide my nude. I've tried arranging it before, I promise. It's just a lot of cable with so many uses I've never found a good system.
Picture 1 of 2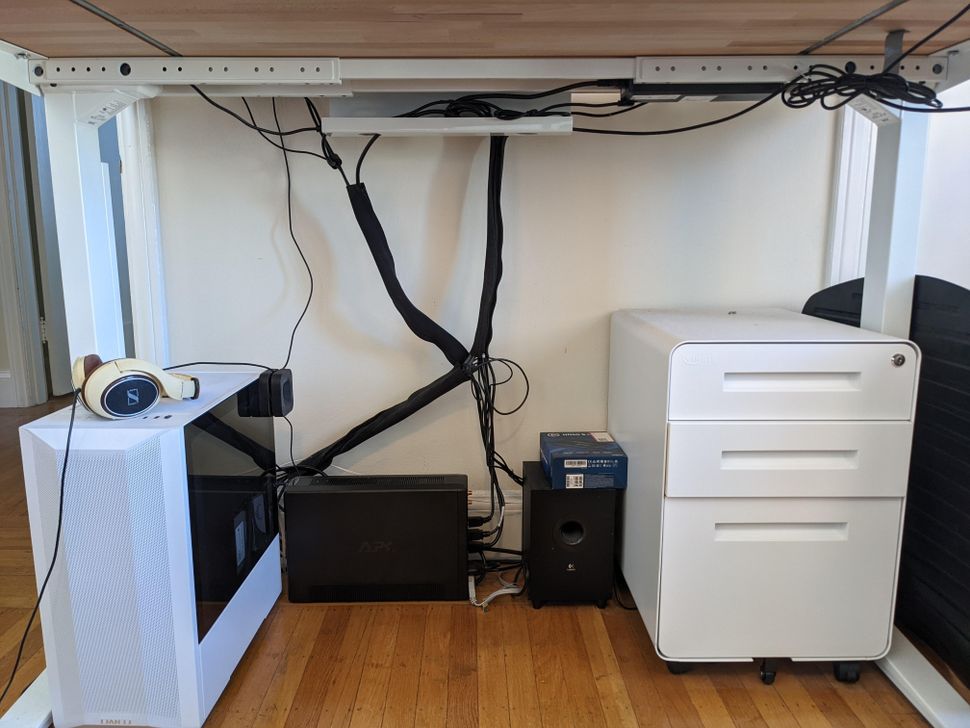 Picture 2 of 2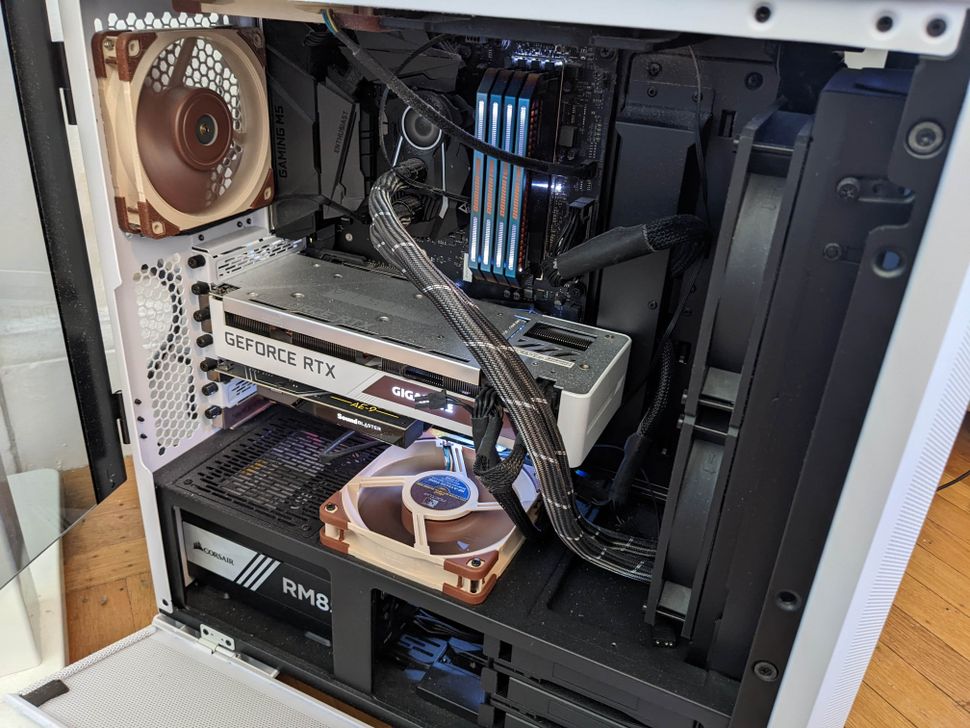 Wes Finlon, Senior Editor: The underside of my desk is probably the best cable management I've ever done. Since it's a standing desk, and it's in my living room, I didn't want my usual nightmare nightmare to be fully displayed any time I lifted it up. So I took the time to wrap the tie and then tied most of the cables into neat bundles. This was therapeutic, although it turns out that making sure all of your cables have the right amount of slack for a standing desk is a real pain in the ass.
The cable management in my case looks very clean too (although the tube that goes into the arctic liquid freezer is really huge). Just ah, don't mind the dust.